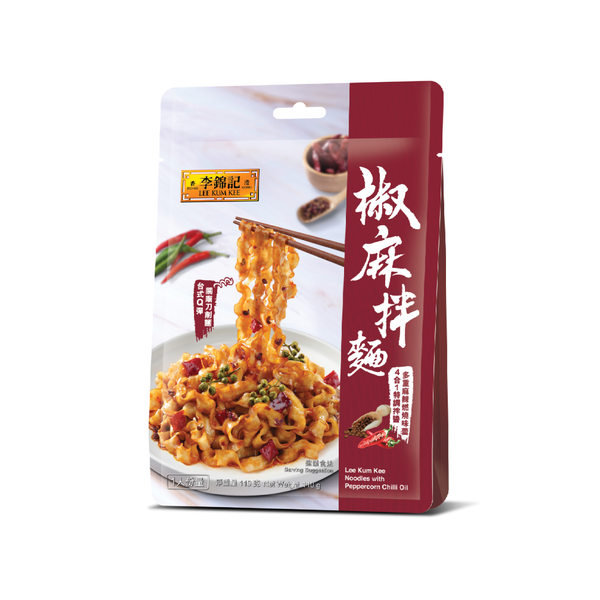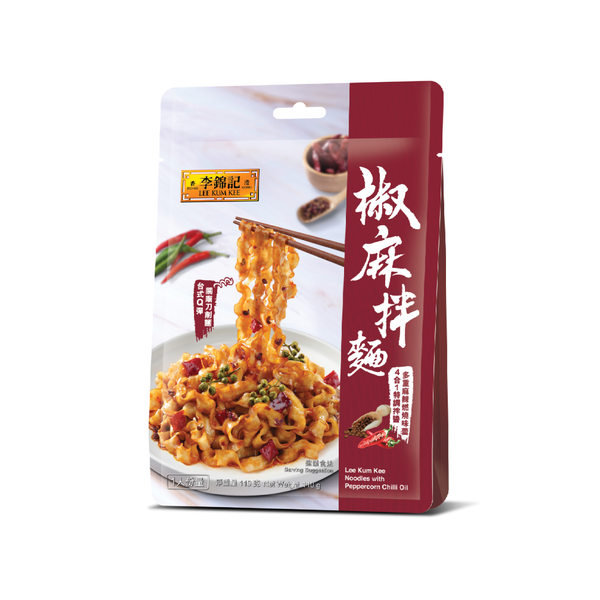 減價
Noodles With Peppercorn Chilli Oil 110g
Lee Kum Kee Noodles With Peppercorn Chilli Oil is a sauces and noodles all-in-one pack which contains 1 pack of Peppercorn Chilli Oil, 1 pack of Shallot Oil, 1 pack of Seasoned Soy Sauce for Noodles, 1 pack of Premium Mushroom Powder and 1 pack of Guanmiao Sliced Noodles, which allows you to prepare the easy-to-make super yummy noodles in few minutes.

The 4 sauces used in Noodles With Shallot Oil match well with each other. Aromatic Peppercorn Chilli Oil with numbing and spicy flavours, fragrant but not greasy Shallot Oil, slightly sweet and savoury Seasoned Soy Sauce for Noodles with rich profile and sweet and umami-enhancing Premium Mushroom Powder, all together they create a 4-in-1 blend for a uniquely rich and complex taste. Authentic sun-dried Guanmiao sliced noodles provide bouncy texture and full-bodied mouthfeel. The wide, wavy noodles cling well with the sauce, making them a delight to eat!

Suggested Cooking Method:
1. Add the noodles into boiling water and cook for about 7 minutes over medium heat. Drain and set aside.
2. Add the sauce and Premium Mushroom Powder into the bowl and mix well. Mix in the noodles and serve.
#No Preservatives Added