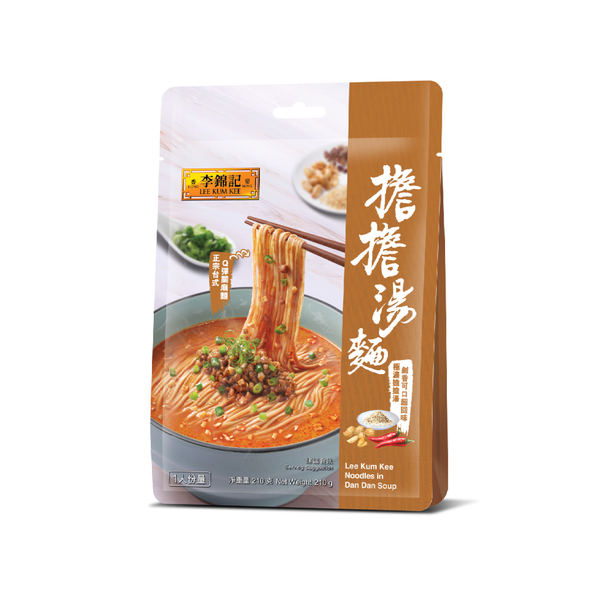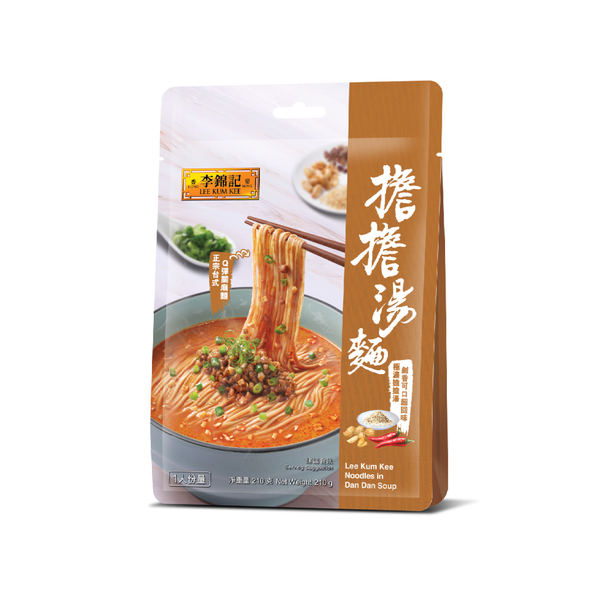 減價
Noodles in Dan Dan Soup 210g
Lee Kum Kee Noodles in Dan Dan Soup is a sauces and noodles all-in-one pack which contains 1 pack of Sauce for Dan Dan Soup, 2 packs of Peanut Sauce, 1 Pack of Peppercorn Chilli Oil and 1 pack of Guanmiao Noodles, which allows you to prepare the easy-to-make super yummy noodles in few minutes.
The aromatic dan dan soup is made with rich peanut paste and deep roasted sesame paste. It is savoury, rich and delicious. And the luscious peanut sauce is made by selected high-quality peanuts with multiple procedures, which is creamy and aromatic. The soup pairing with authentic sun-dried Guanmiao noodles will bring you with bouncy texture and full-bodied mouthfeel.

Suggested Cooking Method:
1. Add the noodles into boiling water and cook for about 3 minutes over medium heat. Drain and set aside.
2. Add the Sauce for Dan Dan Soup and Peanut Sauce into another pot and mix well. Then add in about 400 mL water and bring to boil over medium heat.
3. Pour the soup into the noodles.
4. Stir in Peppercorn Chilli Oil according to personal preference for spiciness and serve.
#No MSG Added