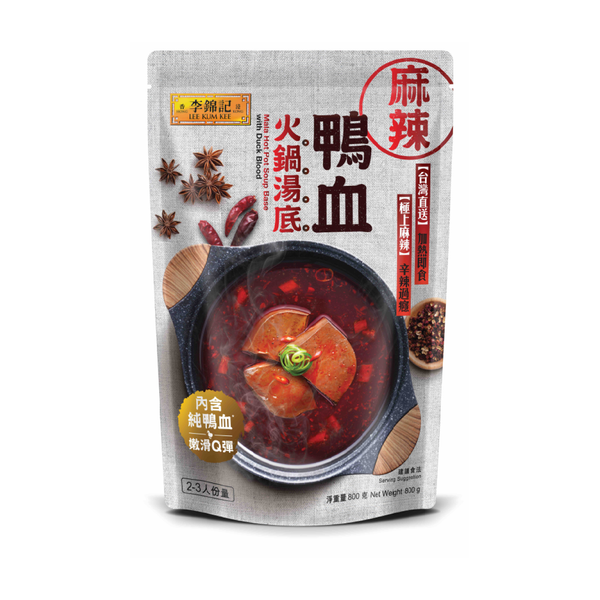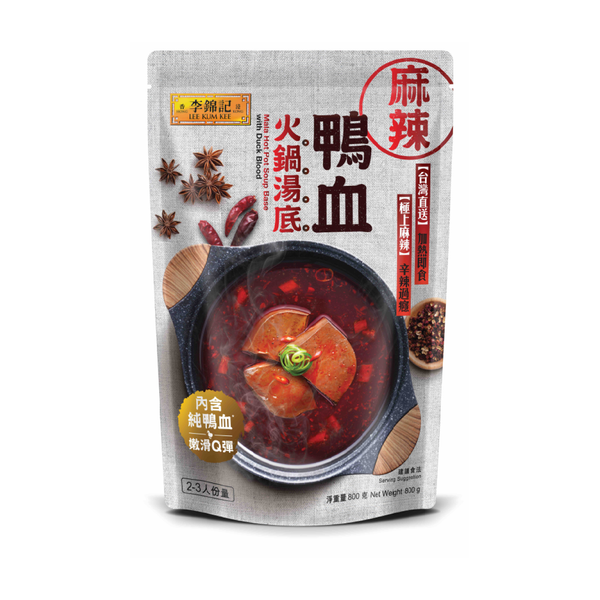 減價
Mala Hot Pot Soup Base with Duck Blood 800g
Lee Kum Kee Mala Hot Pot Soup Base with Duck Blood, which soup base is made with a variety of spices and chillies, offering an exotic combination of flavours with lingering finish. The soup base with red oil, dried chillies and chilli seeds is rich and mouth-watering. The product contains pure duck blood* which is tender and juicy with bouncy mouthfeel. It is perfect to pair with Lee Kum Kee Mala Duck Blood and Tofu and enjoy the authentic Taiwanese style hot pot.
*No added blood from other animals
Suggested Cooking Method:
1. Pour the soup base and duck blood into the pot, Add 400 mL water and bring to boil.
2. Add your preferred ingredients and enjoy the tasty hot pot.
OR
add in "Mala Duck Blood and Tofu" to enjoy the authentic Taiwanese Hot Pot.